Dragon Force
is an advanced
Dragon Slayer
ability.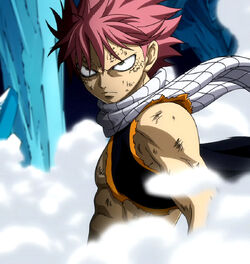 Description
Edit
When a Dragon Slayer enters Dragon Force, they effectively turn into a humanoid Dragon, gaining reptilian scales and traits, such as further elongated, and sharper, canines and scale-like patterns on their skin. According to Zero, Dragon Force is the final, most powerful state a Dragon Slayer can attain; granting them power comparable to that which a real Dragon possesses: the power to utterly destroy everything.
Abilities
Edit
Achieving
Edit
References
Edit
Ad blocker interference detected!
Wikia is a free-to-use site that makes money from advertising. We have a modified experience for viewers using ad blockers

Wikia is not accessible if you've made further modifications. Remove the custom ad blocker rule(s) and the page will load as expected.