Romulus
is one of the
Four Heavenly Kings of Mars
and can use the element of Earth. He is also the leader of the group.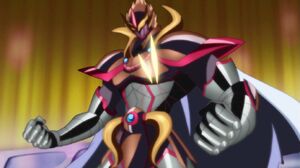 Profile and Stats
Edit
Rank:
Alias:
Background
Edit
Physical Appearance
Edit
Romulus is a tall, muscular Martian who has only visible, spiky dark-colored hair, while the rest of his body, is covered by his Romulus Galaxy Armor.
Personality
Edit
Like his companions, when he returns to battle, Romulus has a definite personality. It appears to be only one zombie handled by Pisces Amor. Previously, he was the leader of the Four Heavenly Kings of Mars.
Powers and Abilities
Edit
Earth Manipulation:
Master Hand-to-Hand Combatant:
Immense Strength:
Enhanced Speed:
Immense Endurance:
Immense Durability:
Techniques
Edit
Cremito Rupis: Romulus attracts rocks to his fingers, and with its heat melts them, creating a big ball of magma that is thrown at the enemy with budget.
Equipment
Edit
Relationships
Edit
Background in Other Media
Edit
Battles & Events
Edit